Reform in Science Education and Science Teacher Learning – Are We There Yet?
Jenny Pesina, ReMSTEP Educational Designer, July 22nd, 2015
On July 21st, 2015 the Melbourne Graduate School of Education and the Reconceptualising Mathematics and Science Teacher Education Programs (ReMSTEP) project team had a pleasure of co-hosting a visit of Professor Jan H. Van Driel, Professor of Science Education and Director of ICLON (Leiden University Graduate School of Teaching).
Professor Van Driel gave a seminar at the Melbourne Graduate School of Education on the topic of "Reform in Science Education and Science Teacher Learning".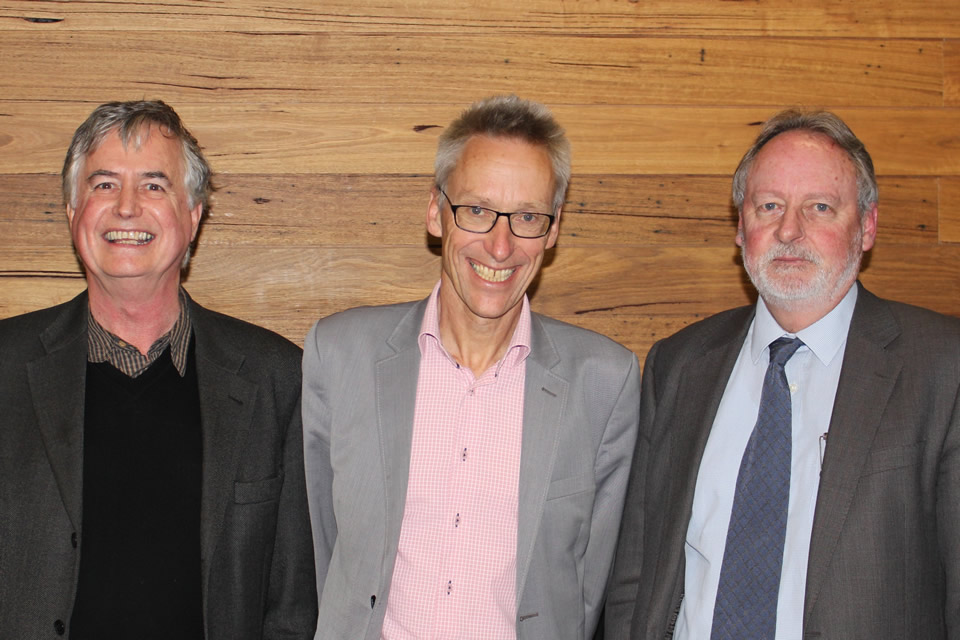 A number of key issues, relating to the historical and current challenges in science education reform and science teacher learning were discussed; among these were the notion of the overloaded science curriculum, conceptual learning problems and misconceptions relating to learning of science at schools. The dominance of traditional teaching methods and decrease in students' attitudes and interest, especially in secondary education were also highlighted. Professor Van Driel commented on the way "science is still taught as there is always one right answer".
science is still taught as there is always one right answer
Among the ways of addressing these issues were curriculum-based innovations, such as the introduction of new subjects and innovations inside the classrooms. These innovations require science teachers to further develop their knowledge, beliefs and practice. Van Driel presented a few research-based examples of how science teachers can be engaged to implement innovations successfully.
Download Seminar Slides (pdf 767KB)
---
The issues Professor Van Driel raised are very familiar to the ReMSTEP project team. ReMSTEP is embarking on these challenges by introducing science and mathematics specialist pathways in the Master of Teaching (Primary) at the Melbourne Graduate School of Education as well as a number of innovatively taught science and mathematics electives.
Deakin and Melbourne Universities are working with Specialist Science Centres and cultural institutions like Museum Victoria to expose the pre-service teachers to the context-rich learning and teaching.
At La Trobe University, ReMSTEP team is working with Australian Maths and Science Partnership, College of Science Health and Engineering as well as developing illustrations of practice in inquiry science.
Monash University is planning for a new schools outreach program "Monash Science Team" for 2016 and are delivering two new science units, jointly devloped by the Faculty of Science and Faculty of Education, in Semseter 2 2015.
ReMSTEP team hopes that the pre-service teachers will, in turn, introduce their students to the rich learning experiences they are currently being exposed to themselves. After all, it is all part of the pre-service teachers' ability "to make sense of innovations and implement them in their practice" (Van Driel, J.H., 2015).