ReMSTEP Conference Archive
Videos and slides from the 2015 ReMSTEP conference are now available. Including Keynote address by Victoria's Lead Scientist, Leonie Walsh.
Why is it so hard to recruit good maths and science teachers?
Stephen Dinham, The Conversation, March 8, 2016
About the project
Reconceptualising Maths and Science Teacher Education Programs (ReMSTEP), responds to the need for improved competence and confidence in the teaching of science and maths, as a pre-service focus, across the Australian Curriculum.
Funded by the Office for Learning and Teaching, ReMSTEP is a three year collaborative project led by the University of Melbourne in association with Deakin, La Trobe and Monash universities.
ReMSTEPs project activities are centred around developing new teacher education practices that align contemporary approaches to STEM with engaging teaching and learning.
30%
of 15-year-old Australian students were enrolled in schools whose leaders reported that a lack of qualified mathematics teachers was hindering instruction, the firgure was 24% for science 1
Core to ReMSTEP initiatives is the introduction of new science and maths course electives and / or student learning pathways. Equally important is the building of collaborative relationships across faculties, universities and specialist science and maths centres.
These partnerships will drive major improvements in the quality of mathematics and science learning and teaching by creating programs where undergraduate STEM students and pre-service teachers work collaboratively across faculties and specialist centres to create new materials, units of study and expertise in inquiry-based classroom practices.
ReMSTEP is funded by the Office for Learning and Teaching (OLT) over three years (2014-2016) and is part of the wider OLT Program: Enhancing the Training of Mathematics and Science Teachers (ETMST).
Collaborators
The ReMSTEP project will establish a network of four leading universities dedicated to developing new teacher education practices that align contemporary practices in the sciences with innovative and engaging approaches to teaching and learning.

Supported by the Australian Government Office for Learning and Teaching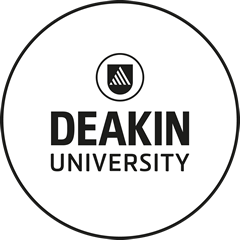 Success through seven innovations
Innovation 1: Contemporary science and mathematics in integrated science and pre-service units of study.
Innovation 2: Undergraduate science students engaging with schools.
Innovation 3: Science specialisations within primary pre-service programs.
Innovation 4: Specialist Science and Technology Centre collaborations.
Innovation 5: Practicum opportunities in world-class research environments.
Innovation 6: Building on existing student expertise in science and mathematics.
Innovation 7: Building a recruitment pipeline of high potential mathematics and science teachers.
Stay tuned
The ReMSTEP project commenced early 2014 and will run for 3 years. This website will grow with the project so please return occasionally to find out more.
For general project inquiries please contact the ReMSTEP project office at remstep-team@unimelb.edu.au